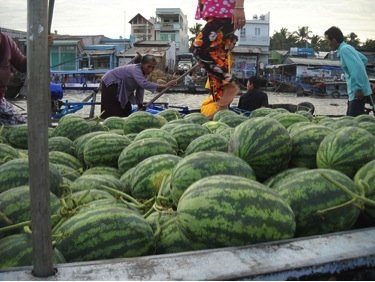 I just returned from 2 months travelling around SE Asia. We went up through Vietnam, down through Laos, Thailand, Malaysia to end in Singapore. It was striking how much entrepreneurialism I saw – storefronts in front of living rooms, tours and homestays offered by husband and wife teams, market stalls and crafts offered by women roaming the streets frequented by tourists. Especially in Vietnam where the standard of living is low and the number of corporate jobs is only a handful, these small businesses are essential for families to survive.
Equally striking is the amount of duplication that was evident in these businesses. Rows of storefronts, all selling the same things, the only apparent difference was the friendliness of the shop owners and their openness to negotiation.
Don't get me wrong – copying is the most sincere form of flattery, but the secret to success is to tweak it a bit, adding your own special touch that delivers customer value and engenders loyalty.
Want to learn how to build a winning customer experience for your business? Sign up for our email newsletter to get actionable advice and the latest insights every week.   
Some potential points of differentiation:
Pick at least one thing to sell that is unique from your neighbor, and use it to create a brand. Make it prominent and fresh –  e.g. some restaurants had westerners as hostesses, drawing tourists to the familiar.
Create added value services – e.g. cross border bus driver that also provided money exchange.
Build choice in your packaging – e.g. customizable tour packages.
Personalize – e.g. Help customers solve their unique problems, such as families with small children who needed activities or incentives to eat strange food.
Readers, what is your unique selling proposition? How did you find it? Is it sustainable?